The hosts all have a love for the paranormal and have spent countless hours at their local pub talking about the subject. One day they decided to start recording their conversations. The result is a podcast mixing facts, stories, and comedy all rolled up in a charming ball of ectoplasm.
So grab a cold one, sit back and enjoy the discussion.
The Hosts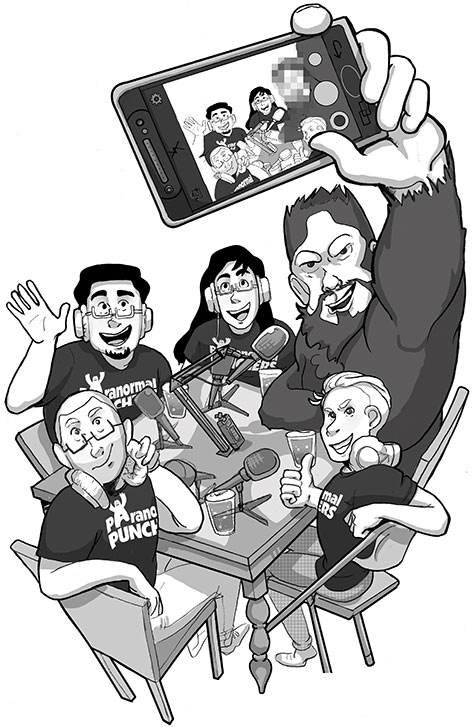 Mark
Mark is obsessed with podcasting and when he's not behind a microphone he can be found designing craft beer labels, making movies and writing comic books.
Alicia
Alicia is a Phlebotomist who loves wine, Buffy the Vampire Slayer, Battlestar Galactica and Dr Who (mostly Matt Smith).
Dave
Dave is a web developer and loves the challenge of solving code problems and bringing web applications to life. He also loves craft beer and Westworld.
Nash
Nash (AKA Nashquatch), is a trekkie that loves to brew beer and experiment in the kitchen.